Welcome to Marble Shop Please enjoy our large range of floor tiles and remember if you have any tile related questions please telephone or send us an email
If you are in the London area you are more than welcome to visit our tile warehouse. See about us.
Alternatively should you require tile sample click here, two small 10 cm x10 cm samples for no charge
Mayfair is the UK's leading manufacturer and retailer of natural Marble & Limestone fireplaces.
Our materials are from the best sources around the world and our fire surrounds are produced and manufactured in our own factories.
The workmanship of our products is of the highest standard. All fireplaces are individually hand crafted by experienced stone masons and award winning craftsman. We can offer deliveries to the US and Europe.
Granite Tiles
Premium Quality Indian Granite Floor & Wall tiles direct from the importer.
We stock a fantastic range of granite tiles in all colours and patterns/textures - tones of black, white, red, brown, blue, gold and pearl, combining in various naturally stylish ways. All our granite tiles are all painstakingly sourced from the best resources in India and great care is taken to ensure that any batch that you purchase is consistent in appearance.
The beauty of natural granite lies not just in its dark speckles and swirling bands of cream. It is the solidity, the intrinsic heft and weight of the rock that makes granite such an attractive addition to any residential or commercial environment.
Granite is in many ways the perfect material for tiling, combining as it does exceptional durability and an unfailing sense of style. Granite tiles are available in a selection of hugely appealing colours and lend them selves to a great range of environments, from home to business and beyond.
Granite is an igneous rock, which means that it has been formed from liquid magma deep under the earth's crust, which has slowly cooled over a long period of time. The coarse grained stone is given its attractive crystal appearance by the naturally occurring quartz and mica in the rock. This stone is exceptionally hard, impervious to water and is resistant to wear .Granite is renowned for its strength and durability and is ideal for use as floor tiles or worktops.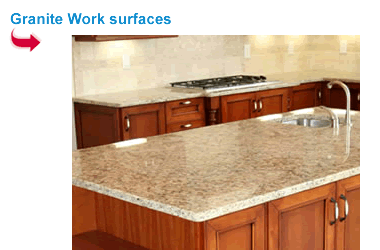 Granite tiles are also environmentally friendly, as they are completely natural, even when preparing the tiles for use there are no chemicals used.
The timeless beauty of a solid granite work top will add quality and style to any kitchen and its distinctive appearance will also provide a durable and heat resistant surface, it offers beauty easy care and durability.
Granite is the hardest stone after the diamond, with a dense grain making it virtually impervious to stain, it can be used to cut and chop and because of its smooth dense structure it minimises bacteria in the environment, this is why granite is the preferred work top material for many clients.
Granite is often found in luxury residences, palaces and hotels and has always been a symbol of wealth due to the unparalleled depth of colour that can be achieved.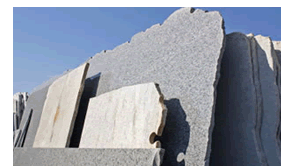 Granite is also used extensively for commercial use and creates environments that are clean and pleasant, suggesting a professionalism and sense of assurance that has made many business owners select it for their interior and exterior decoration.
More on Granite Tiles
The showroom is the heart of the business and is open 6 days a week, Monday to Saturday 9am to 6pm.

Since 2014 we have stocked over 15000 m2 of Travertine, Granite, Slate, Quartz, Marble ,Sandstone , Quartzite, Onyx, Shop & Limestone tiles, that's enough to cover 4 acres!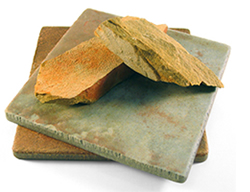 Marble Shop (UK) are dedicated suppliers of Natural Stone materials for the home and garden. We have developed excellent links with our partners around the world by visiting quarries and processing facilities, to ensure YOU receive the best quality Natural Stone tile possible.
Tile Delivery services throughout the UK, and Europe. Next day, Timed & Saturday delivery is available.
tile delivery
Tile Samples: Stone is a natural product, it can vary considerably, we advice customers to view as much stone as possible. IF you are unable to visit our tile warehouse in Plumpton Green East Sussex we offer a quick, nationwide sample service. marble tile samples fitted kitchens