Welcome to Marble Shop Please enjoy our large range of floor tiles and remember if you have any tile related questions please telephone or send us an email
If you are in the London area you are more than welcome to visit our tile warehouse. See about us.
Alternatively should you require tile sample click here, two small 10 cm x10 cm samples for no charge
Mayfair is the UK's leading manufacturer and retailer of natural Marble & Limestone fireplaces.
Our materials are from the best sources around the world and our fire surrounds are produced and manufactured in our own factories.
The workmanship of our products is of the highest standard. All fireplaces are individually hand crafted by experienced stone masons and award winning craftsman. We can offer deliveries to the US and Europe.
Sandstone paving
Sandstone paving | Sandstone | Indian sandstone | Sandstone tiles
Like sand, sandstone may be any colour but the most common colours are tan, brown, yellow, red, gray and white.

Sandstone is a sedimentary rock composed mainly of sand-size mineral or rock grains. Most sandstone is composed of quartz or feldspar because these are the most common minerals in the earth's crust.
Floor Tiles 
Porcelain tiles in polished, semi-polished, slate and natural: 
   10x10cm, 
   20x20cm, 
   30x30cm, 
   40x40cm, 
   60x30cm, 
   60x60cm 
in a large range of colours and finishes.

Another superb example of what can be done in sandstone is a beautiful bridge in the Peak district, that was commissioned by a private individual and built using Peakmoor Sandstone.
As a landscaping and building stone, it is full of character and can be quite durable. The majority of the sandstone quarried today is used as flagstones, and can be used both internally as floor tiles or externally as paving. Some sandstones are resistant to weathering and easy to work with, this makes sandstone a common building and paving material.
MF Marble offer caps in many designs. Requirements for straight flat runs of wall, curved wall sections, ramped walls, serpentine walls and stepped walls can be met from our standard range.
Weights shown are traditional cast stone, contact us for and Ultralight XRS weights. Useful information on how to lay patio awnings properly and smoothly.
We recently purchased some of our products from decorating warehouse online store.
Completed Projects
Commercial
U.C.I Cinemas
Manchester Airport
Heathrow Airport
speedypack.co.uk
McDonalds Restaurants
Dave & Busters
Leisure
Ponds Forge Sheffield
(World Student Games)
Butlins Water Worlds
National Sports Centre
(Isle of Man)
David Lloyd Tennis
Cyber Homes Limited
Greenock Water Park
Wrexham Pool
Manchester 50
Industrial
Barrs Cumbernauld
Unilever B28
Rhone Poulenc
Manc
Large selection of Industrial tiles:
100x100mm,
Hexagonal,
200x200mm
and 245x120mm
in 12,16 and 20mm thicknesses.
Wall Tiles 
Arte designer, plain colours: 
   50x50cm, 
   100x100cm, 
   200x100cm, 
   200x200cm 
   Selection of larger modules also    available, 
with over 60 colours to choose from, with various finishes
Office furniture hire from leading UK supplier.
Hotel tiling in a large selection of sizes and finishes.
To view our full range of pier caps with weights/dimensions,  please view our downloadable product pdf alongside.
The showroom is the heart of the business and is open 6 days a week, Monday to Saturday 9am to 6pm.

Since 2014 we have stocked over 15000 m2 of Travertine, Granite, Slate, Quartz, Marble ,Sandstone , Quartzite, Onyx, Shop & Limestone tiles, that's enough to cover 4 acres!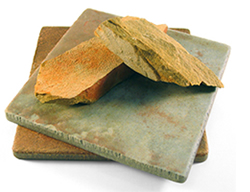 Marble Shop (UK) are dedicated suppliers of Natural Stone materials for the home and garden. We have developed excellent links with our partners around the world by visiting quarries and processing facilities, to ensure YOU receive the best quality Natural Stone tile possible.
Tile Delivery services throughout the UK, and Europe. Next day, Timed & Saturday delivery is available.
tile delivery
Tile Samples: Stone is a natural product, it can vary considerably, we advice customers to view as much stone as possible. IF you are unable to visit our tile warehouse in Plumpton Green East Sussex we offer a quick, nationwide sample service. marble tile samples fitted kitchens