Welcome to Marble Shop Please enjoy our large range of floor tiles and remember if you have any tile related questions please telephone or send us an email
If you are in the London area you are more than welcome to visit our tile warehouse. See about us.
Alternatively should you require tile sample click here, two small 10 cm x10 cm samples for no charge
Mayfair is the UK's leading manufacturer and retailer of natural Marble & Limestone fireplaces.
Our materials are from the best sources around the world and our fire surrounds are produced and manufactured in our own factories.
The workmanship of our products is of the highest standard. All fireplaces are individually hand crafted by experienced stone masons and award winning craftsman. We can offer deliveries to the US and Europe.
MarbleTiles from Marble Shop
Marble | Marble tile | Marble slab | Marble tiles | Marble floor
Marble tiles/ marble floors: Marble tiles come in an array of colours and can be used for floor tiles or as wall coverings and can be used to create a distinguished classical look that complements every environment. Kitchens and bathrooms are some of the most common domestic settings for marble tiles, both on floors and walls.
Marble is formed from limestone that has undergone extreme heat and pressure within the earth's core. Its resulting fine crystalline structure allows it to be highly polished but is also available in a variety of other finishes, from a contemporary, honed through to a rustic tumbled look. It is highly durable and suitable for use throughout the home.

Marble provides reliability, flexibility and a luxurious finish that is hard to resist, many artists have used marble to express themselves through sculpture and the overall effect is breathtaking.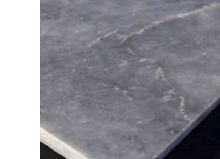 More on Marble TIles: Classic but equally able to complement both traditional and contemporary interiors, marble is one material that never seems to date. Marble provides a neutral surface that allows clients to establish different types of interior and exterior design.

Marble is perceived as a prestigious material and is so desirable that it can impact on the value of a property, however it is essential that clients understand that marble has unpredictable patterns and textures that can impact on the overall finish. We stock a range of tones and shades in our marble tiles, as well as sizes and we will strive to ensure that the batch that you purchase will be consistent in appearance.
The showroom is the heart of the business and is open 6 days a week, Monday to Saturday 9am to 6pm.

Since 2014 we have stocked over 15000 m2 of Travertine, Granite, Slate, Quartz, Marble ,Sandstone , Quartzite, Onyx, Shop & Limestone tiles, that's enough to cover 4 acres!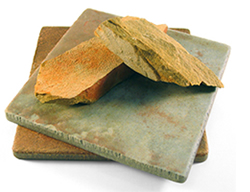 Marble Shop (UK) are dedicated suppliers of Natural Stone materials for the home and garden. We have developed excellent links with our partners around the world by visiting quarries and processing facilities, to ensure YOU receive the best quality Natural Stone tile possible.
Tile Delivery services throughout the UK, and Europe. Next day, Timed & Saturday delivery is available.
tile delivery
Tile Samples: Stone is a natural product, it can vary considerably, we advice customers to view as much stone as possible. IF you are unable to visit our tile warehouse in Plumpton Green East Sussex we offer a quick, nationwide sample service. marble tile samples fitted kitchens