Discount Tile Warehouse
Marble Shop Ltd
Please enjoy our large range of floor tiles and remember if you have any tile related questions please telephone or send us an email.
If you are in the Sussex area you are more than welcome to visit our tile warehouse.
Alternatively should you require tile samples click for fitted kitchens
THE COMPLETE SERVICE. Fully qualified, time served professionals in the supply and installation of marble tiles.
Mayfair is the UK's leading manufacturer and retailer of natural Marble & Limestone fireplaces.
Our materials are from the best sources around the world and our fire surrounds are produced and manufactured in our own factories. The workmanship of our products is of the highest standard. All fireplaces are individually hand crafted by experienced stone masons and award winning craftsman. We can offer deliveries to the US and Europe.
Marble Tiles from Mayfair Marble Shop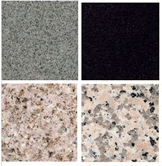 Mayfair Marble Company has been established by experts to ensure that the tiles you receive have been sourced from the best manufacturer at the best price. The founder of the Mayfair Marble Company has worked with specialist Geometric, Victorian, Edwardian, Pattern, Mosaic and Reproduction tiles for over 25 years and understands the beauty that these tiles add to your traditional home and believes that the quality of the tile should not be compromised.
We offer a range of Tiles, from the traditional Victorian and Edwardian designs, to a selection of natural stones, all of which should work perfectly in maintaining and enhancing the look of houses built in and around the early Victorian Period as well as New Builds made to capture the style of this era. 
We at the Mayfair Marble Company can also provide a proffesional fitter from KC Originals with over 35 years experience in the installation of Victorian Style designs to ensure the quality finish that the tiles deserve is given and your home is given a professional finish.
Please send me more information on (please tick):
Ceramic Wall Tiles, Floor Tiles & Mosaics 
Swimming Pool Ceramics 
Exterior Cladding 
Architectural Art & Design Service
For further details on our products or any other enquiry
Please complete this form: